Ascent - post jam update + downloads
---
Thanks for all the great feedback on my game Ascent! It's been super fun getting all the comments, and to see that the game ended up 5th in the jam. Amazing!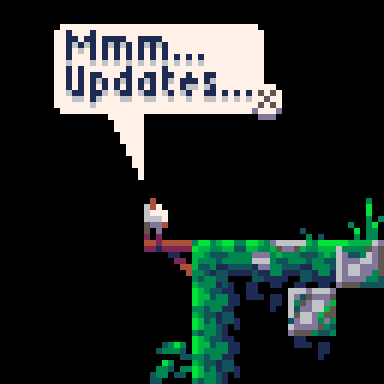 But two weeks is a short time to make a game and there were a few things I wanted to update - and now I have! Specifically I wanted to fix the dash to be easier to control and to add different ending depending on how many spirits you saved. Hope you like it!
I also got some requests to add downloads, so now you can find zips for Windows, MacOS, and Linux on the game page.
Here's the full list of changes:
added additional ending
added more particles here and there

tweaked existing ending
tweaked dash move
changed some texts
adjusted tiles at several places to read better
fixed typos
I have no idea if itch automatically adds a link to the game, so here is one: https://johanpeitz.itch.io/ascent
Files
ascent_1.1.zip
Play in browser
Aug 28, 2022
Comments
Log in with itch.io to leave a comment.
This looks great! Any plans to post it to the BBS?