Hellgineers
Hellgineers coming to Steam
---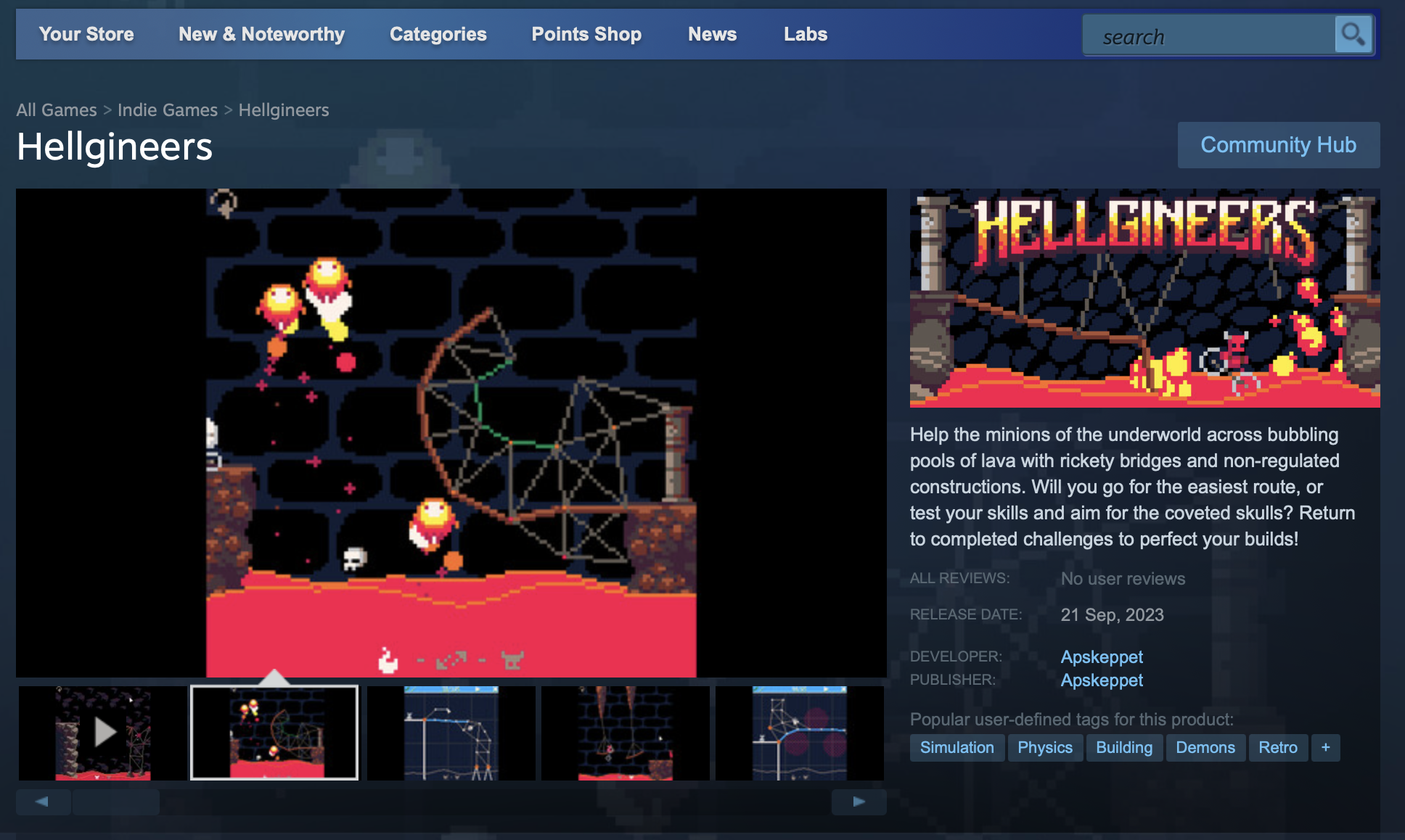 Hellginners is coming to Steam next week!

If you have a Steam account you can really help my by wishlisting the game - thank you in advance!
Wishlist here: https://store.steampowered.com/app/2587030/Hellgineers

In the meantime I'll try to set up so there will be steam keys on itch as well.
Thank you!
Johan
Comments
Log in with itch.io to leave a comment.
Just got the game here, but saw that there is a steam version, are there any important changes?
Just a heads up currently the steam page says:

"Notice: This product is not compatible with macOS 10.15 Catalina or above. Click here for more information."

Does pico-8 not support 64 bit exports? Not that macOS users buy games. :D